Lowongan Kerja Posisi Interior Design Consultant (Sales) di D'Interieur Design Private Limited
DESKRIPSI LOWONGAN KERJA
Job Descriptions:
Professional Consultation : Engage with clients to understand their needs, preferences, and budget. Provide expert advice on interior design and space planning.
Proposal and Quotation Preparation : Prepare proposal with quotation for clients who assigned to you.
Site Supervision and Coordination: Oversee the project's progress on-site, ensuring adherence to design specifications, quality standards, and timelines.
Requirements:
Passionate about Interior Design.
Possess strong work ethic and a positive attitude.
Have experience in AutoCAD or SketchUp, or other relevant software.
Have a minimum 1 years experience in Interior Design.
Chinese speaking are preferred.
Must be able to work during weekend.
Only Singaporean
Why Join Us?
Attractive Remuneration: We believe in recognizing and rewarding your hard work and dedication by providing the opportunity to earn a significant monthly income that can reach up to five digits. (Fully High Project Commission Based)
Structured Interior Design Training: We provide intensive training and support to our team members at D'interieur Design. We are committed to your professional development and offer opportunities for growth and learning, from beginner to advanced levels.
Verified leads Provided: We provide high-quality, verified leads who are genuinely interested and serious about their interior design projects. We prioritise connecting you with clients who are actively seeking professional assistance, ensuring that your time is well-spent on valuable opportunities.
Flexible Working Hours: We understand the importance of work-life balance. We offer flexible scheduling options and encourage open communication to ensure that you have the time and support needed to prioritise your family and personal life.
Positive Company Culture: We are dedicated to building a positive company culture where you can thrive. We believe in the power of collaboration, teamwork, and building meaningful relationships with your colleagues. A positive work environment contributes to individual growth and job satisfaction.
If you don't have the specific skills and experience mentioned earlier but have a genuine interest in exploring a career in Interior Design, feel free to contact us.
Join our team today and unleash your talent in a thriving and supportive environment. We are eagerly looking for individuals who are enthusiastic about interior design and would love to have you as part of our team!
We regret to inform that only shortlisted candidates would be notified.
Informasi Tambahan Lowongan Kerja
Tingkat Pekerjaan : Junior Executive
Kualifikasi : Building/Construction, Architect/Interior Design
Pengalaman Kerja : 1 year
Jenis Pekerjaan : Full-Time
Spesialisasi Pekerjaan : Building/Construction, Architect/Interior Design / 511, 180
Informasi perusahaan Pemberi Kerja, D'Interieur Design Private Limited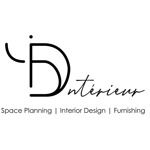 D'Interieur Design was established by a team of highly experienced professionals, with over a decade of expertise in the field. As we prepare to expand our operations across Singapore, we are actively seeking new talent to join our dynamic team. Our designers are driven and dedicated, consistently staying abreast of the latest design trends to deliver innovative and captivating ideas to our clients.
At D'Interieur Design, we place a strong emphasis on work-life balance and prioritize the well-being of our team. To foster a healthy and enjoyable working environment, we offer various amenities such as a swimming pool, and indoor gym facilities, allowing our employees to unwind and recharge.
Informasi Tambahan Perusahaan D'Interieur Design Private Limited
Ukuran Perusahaan : 1 - 50 Employees
Waktu Proses Lamaran :
Industri : Architectural Services / Interior Designing
Tunjangan dan Lain-lain :
Lokasi : Woodlands




Interior Design Consultant (Sales)