Lowongan Kerja Posisi Veterinarian di CAB CAKARAN BREEDING FARM SDN. BHD.
DESKRIPSI LOWONGAN KERJA
Responsibilities:
To perform routine checks by visiting breeder farms and hatchery.
Ensure animal health, hygiene, feeding and general care practices in the farms are conform to the Company's standard practices.
To perform post-mortem, blood and organ sampling for disease diagnosis and flock health monitoring.
To develop and implement quality management processes and guidelines to enhance quality, efficiency, and performance.
Assess production data, records detailed clinical environmental findings and animal husbandry data, summarizes findings, prepare reports and discuss with farm/hatchery manager.
Investigate disease outbreak and significant drops in production, makes diagnosis, initiates a course of treatment.
To develop and modifies preventive medicine or flock health programs.
To develop and follow biosecurity protocols to prevent disease transmission.
Interpret laboratory report, makes diagnosis and report findings.
Maintain records and files, complete forms and prescriptions and compiles regular reports.
Issues prescriptions, instructs worker on proper dosage, mixing directions, method and rate of delivery.
Assist and monitor the farm infrastructure, bio-security, animal health management and compliance of farms based on MyGAP (Malaysian Good Agricultural Practices) and GAHP (Good Animal Husbandry Practices).
Troubleshooting for parents stock birds for breeding and egg hatching related issues.
Carry out other duties assigned from time to time.
 Requirements:
Candidate must possess at least a Doctor of Veterinary Medicine (DVM) graduate degree or equivalent.
Fresh graduate is encouraged to apply.
Must be computer literate and proficiency in Microsoft Word & Microsoft Excel.
Excellent planning, organization and time management skills.
Strong team player with excellent interpersonal and communication skills.
Able to work independently and self-motivated.
Strong analytical and problem-solving skills.
Applicant must be willing to travel and work remotely as and when needed.
Applicant must be willing to work at farms in Penang (Juru, Changkat, Permatang Tinggi, Sungai Lembu), Kedah (Gurun), Perak (Setiawan) & Negeri Sembilan (Kuala Pilah).
Benefits:
Annual bonus & increment
Insurance coverage for personal accident & hospitalization
Medical benefit
Contribution of EPF, SOCSO, & EIS
Interested applicants are invited to apply online or write-in your detailed resume stating personal particulars, qualification, employment history, remuneration expected, contact number and a passport-sized photograph (n.r.) to:
Attn : Human Resources Department
CAB Cakaran Breeding Farm Sdn Bhd
Plot 21, Lorong Jelawat 4,
Seberang Jaya Industrial Park,
13700 Perai,
Penang.
For write-in applicnations, kindly indicate the position applied for on the upper left-hand corner of the envelope.
Informasi Tambahan Lowongan Kerja
Tingkat Pekerjaan : Manager
Kualifikasi : Sciences, Agriculture
Pengalaman Kerja : 1 year
Jenis Pekerjaan : Full-Time
Spesialisasi Pekerjaan : Sciences, Agriculture / 512, 102
Informasi perusahaan Pemberi Kerja, CAB CAKARAN BREEDING FARM SDN. BHD.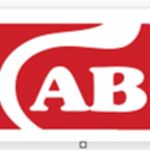 CAB Cakaran Breeding Farm Sdn. Bhd. is a poultry sector, breeding of parent stocks, a subsidiary of CAB Cakaran Corporation Berhad, a public listed company on Main Board of Bursa Malaysia Securities Berhad.
History
CAB has a long and successful history, starting with its first poultry farming activities in Penang, Malaysia way back in the 1970s. The Company has grown to become one of the largest food producers, value added products in Malaysia, providing poultry, marine and frozen food products around the globe.
Product & Services
Refer to our website at www.cab.com.my
Informasi Tambahan Perusahaan CAB CAKARAN BREEDING FARM SDN. BHD.
Ukuran Perusahaan : 51 - 200 Employees
Waktu Proses Lamaran : 29 days
Industri : Agricultural / Plantation / Poultry / Fisheries
Tunjangan dan Lain-lain : Miscellaneous allowance, Medical, Loans, Parking, Insurance, Uniform, 6 days work per week
Lokasi : Kedah




Veterinarian