Lowongan Kerja Posisi USRN with Teaching Experience di REED ELSEVIER SHARED SERVICES (PHILIPPINES) INC.
DESKRIPSI LOWONGAN KERJA
Ready for a challenge in Nursing Education?
We are looking for dynamic, results-oriented Nurses & Nurse Educators with experience in clinical as well as academic settings. Due to our high standards in NCLEX prep, we need dedicated and quick learning professionals who have worked with testing products or curriculum for nursing students.
This role gives those who are passionate about Nurse Education and the future of healthcare an opportunity to make a difference in the lives of students pursuing a career in the fields of Nursing & Allied Health.
Job description:
As an Elsevier Nurse Educator/Content Specialist, you will be creating/reviewing/coordinating Nursing Content (standardized assessments, Case Studies, Lesson Content etc) for RN and PN nursing programs across the US and Canada. 
You will be deeply involved in developing and editing Nursing Content and reviewing materials, such as case studies, as well as selecting test items to build exams and performing quality checks on Elsevier products. Collaborating with the Elsevier Editorial teams and Digital Content teams, you will be supporting our internal Nurse Educator teams based in US to build content that gets deployed across various digital products such as Sherpath, EAQ and HESI products.
As the HESI exams mirror the NCLEX test plan, and in some cases, a school's course syllabus, you will be using your knowledge of NCLEX and nursing curriculum to create assessments, case studies, and practice tests. For these tasks, you will need to be skilled in juggling multiple projects, communicating knowledgably with nursing faculty, and recommending creative solutions for curriculum problems. 
Join a team of experienced nurse educators/SMEs to develop NHE Content and review products,
Job Description
Content Development/Documentation
·      Develops/writes/coordinates/reviews learning & testing content and updates to existing content to reflect current nursing practices and standards. 
·      Contributes/develops/writes documentation to support product sales and marketing.
·      Educates, trains and orients and supports internal and external customers in the use and development of courseware products. 
Content Preparation
·      Creates, edits and organizes content for online delivery across various faculty/student facing products
·      Validates accuracy, relevance, and utility of content associated with Learning and Testing Products for the Nursing Students
·      Applies knowledge that reflects NCLEX test blueprints, content standards from national nursing organizations, and test item characteristics to standardized examinations.
·      Applies knowledge of nursing content in support of the creation of Test items and exams
Project Management
·      Manages and prioritizes a variety of project tasks. Works with on shore content experts closely with various content development initiatives
·      Assists other content team members during peak periods of content creation to ensure that all content production deadlines are met.
·      Able to resolve technical issues or content quality related questions quickly and effectively.
·      Develops cooperative, collaborative working relationships with on shore teams to solve complex customer needs related to testing and review.
Quality Assurance
·      Ensure that highest quality Nursing content is being developed and deployed across Elsevier Products
·      Troubleshoots Content quality issues in working with internal team members, SMEs and content vendors
·      Participates in ongoing evaluation of current Nursing content across various Elsevier Products
·      Recognizes and champions the integrity and security of Elsevier Content
Remediation
·      Completes content review of remediation resources.
·      Updates remediation resources associated with test item as needed to maintain test bank reflective of current nursing practice and standard.
Sales Support
·      Responds to customer inquiries relating to any content quality concerns
·      Promotes adoption and use of Nursing Content across various Leanring and Testing products.
·      Participates in professional activities and conferences that represent product line to the professional nursing community. 
·      Helps on shore nurse Educators and nursing faculty to successfully use NHE products in nursing curricula.
Product Management
·      Works closely with SMES, Content writers and Product team members
·      Attends Content development training/workshops/events. 
·      Works closely with technical and product teams to optimize content deployments across various products
·      Participates in opportunities to develop new ideas and products.
What you should bring
-     Requires a Master's degree in nursing.
-     Current, unencumbered Registered Nursing License
-     Minimum of 3 years of teaching experience (clinical and didactic) in an academic nursing education program.
-     Great work ethic and positive attitude
-     Basic knowledge of nursing curriculum design, NCLEX preparation materials, and use of online learning management systems. Test item writing or editing experience desirable.
-     Maintains familiarity with the newest NCLEX test blueprint to validate and update test items and remediation for curriculum products; familiar with upcoming NGN/CJM content changes and related dynamics. 
-     Solid command of nursing knowledge and professional nursing practice required.
-     Project management skills with demonstrated ability to manage multiple projects and to translate various tasks into executable plans highly desirable.
-     Detail and quality oriented with excellent analytical, verbal, written, and presentation skills. 
-     Familiarity (and high comfort level) with various computer systems and electronic publishing technologies. Able to work independently yet collaboratively in an open office environment.
-     High levels of customer focus and responsiveness. 
Informasi Tambahan Lowongan Kerja
Tingkat Pekerjaan : 1-4 Years Experienced Employee
Kualifikasi : Healthcare, Practitioner/Medical Asst
Pengalaman Kerja : 2 years
Jenis Pekerjaan : Full-Time
Spesialisasi Pekerjaan : Healthcare, Practitioner/Medical Asst / 513, 111
Informasi perusahaan Pemberi Kerja, REED ELSEVIER SHARED SERVICES (PHILIPPINES) INC.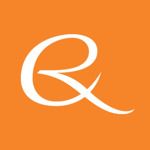 RELX is a world leading provider of professional information solutions in the science and medical, legal, risk management, and business to business sectors. 
We leverage deep customer understanding to deliver demonstrably improved outcomes to our professional customers.
We do this by combining content and data with analytics and technology in global platforms, sharing institutional skills, assets and resources across RELX.
Our customers are using our products every day to advance science, improve medical outcomes, enable better legal decisions, evaluate risk, forge business relationships and gain business insight. 
Reed Elsevier Philippines (REPH) is the shared services arm of RELX group, with centers located at the UP-Ayalaland TechnoHub in Metro Manila and the Iloilo Business Park in Iloilo city. Reed Elsevier Philippines was established in November 2010 and is registered as Reed Elsevier Shared Services (Philippines), Inc. (RESSPI).
Informasi Tambahan Perusahaan REED ELSEVIER SHARED SERVICES (PHILIPPINES) INC.
Ukuran Perusahaan : More than 5000 Employees
Waktu Proses Lamaran : 16 days
Industri : Call Center/IT-Enabled Services/BPO
Tunjangan dan Lain-lain : Dental, Miscellaneous allowance, Medical, Parking, Monthly Performance Bonus, Free HMO benefit on Day 1, Retirement package, Business Attire, Mondays-Fridays but may also vary depending on role
Lokasi : Quezon City




USRN with Teaching Experience