Lowongan Kerja Posisi Talent Acquisition Sourcing Associate (Makati site) di Alorica Philippines
DESKRIPSI LOWONGAN KERJA
Provide administrative and operational support to various recruitment processes that may include initial interview coordination, job postings to internal and external websites, maintenance of recruitment mail boxes, and collects data from various sources for report generation. Assist with the sourcing, recruiting, screening of job applicants to fill existing job openings through participation in the various marketing and sourcing initiatives that may include Skills Enhancement Training for near-hire applicants
Essential Duties & Responsibilities : Recruiting Operations
Perform in-house search using the Applicant Tracking System for potential candidates.
Determine availability and confirm on-site and virtual interviews with candidates and assessors.
Handle basic screening including communications assessment for CSR (Associate) candidates only.
 Set and manage the initial candidate expectations and prepare them for an interview.
Source candidates for each position as well as leverage online recruiting resources like Job Street, Jobs DB, etc.
Administer and maintain job postings on external job boards, intranet and various recruitment mail boxes.
Utilize applicant tracking system for sourcing candidates and coordinate the interview scheduling.
Receive and monitor job applications from external sources to respective Recruitment Point of Contact.
Provide support in the preparation of marketing peripherals in recruitment activities such as job fairs, college relations activities, etc.
Distribute flyers to promote company's branding.
Assist in creating graphics design by providing innovative ideas.
Helps coordinate with Recruitment operations and Sourcing regarding data sources and other related reports
Contact and schedule applicants for assessment and processing and ensure a robust and adequate daily applicants' flow.
Assist with screening and referring qualified candidates to respective hiring managers for follow-up interview.
Sourcing:
Identify problems, collects data, establish facts and able to conclude fitness of candidate.
Reporting & Analytics:
Assist in the gathering of data that are needed in the preparation of various recruitment reports
Identifies and resolves reporting issues proactively but immediately informs the direct supervisor for any hot issues
Able to provide suggestion to improve recruitment business processes.
Provide administrative and operational support to various recruitment processes.
Knowledge, Skills, Abilities & Other Characteristics:
Proficient with Microsoft Office software.
Excellent interpersonal, written, and oral communication skills.
Ability to prioritize and organize work in a multi-tasked environment.
Ability to adapt to a flexible schedule.
 Ability to maintain the highest level of confidentiality.
Learn and apply basic skills appropriate for the position.
Duties and tasks are standardized.
Work under direct supervision with very structured guidance regarding standard processes and procedures. .
Performance is measured by Recruitment metrics.
Informasi Tambahan Lowongan Kerja
Tingkat Pekerjaan : Less than 1 Year Experienced Employee
Kualifikasi : Admin/Human Resources, Human Resources
Pengalaman Kerja :
Jenis Pekerjaan : Full-Time
Spesialisasi Pekerjaan : Admin/Human Resources, Human Resources / 502, 137
Informasi perusahaan Pemberi Kerja, Alorica Philippines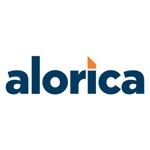 ABOUT ALORICA PHILIPPINES
Alorica is a leading provider of Business Process Outsourcing solutions that span the entire customer lifecycle.Here's the deal – we think serving clients is awesome. And that's why, when it comes down to it, we really only do one thing – we make lives better…one interaction at a time.THE PHILIPPINES – OUTSTANDING OUTSOURCINGThe Philippines has consistently proven to be an exceptional location for the outsourcing industry. High proficiency in English, an educated workforce, robust and reliable technology infrastructure and lower operational costs all contribute to the nation's reputation as a market leader.THE ALORICA PHILIPPINES FOOTPRINT
30,500 employees. 17 sites. 12 cities. Three regions.INDUSTRIES WE LOVE. INDUSTRIES WE SERVE.
Automotive | Technology | Healthcare & Insurance | Retail & E-Commerce | Financial Services | Media & Entertainment | Travel & Transportation
Informasi Tambahan Perusahaan Alorica Philippines
Ukuran Perusahaan : More than 5000 Employees
Waktu Proses Lamaran : 12 days
Industri : Call Center/IT-Enabled Services/BPO
Tunjangan dan Lain-lain : Dental, Medical, Meal Allowance, Rice Allowance, Business Casual, Varies
Lokasi : Makati City




Talent Acquisition Sourcing Associate (Makati site)