Lowongan Kerja Posisi Personal Trainer di Surge Strength & Results
DESKRIPSI LOWONGAN KERJA
At Surge, we are looking for driven individuals who are ready to become leaders in the fitness industry. While experience is always a plus, we welcome those who are new to the industry and eager to learn and put in the work. We prioritize attitude and work ethic above all else!
We are a demanding company that strives for excellence, but we also provide our trainers with the support and education they need to succeed. We take care of the marketing and sales so that our trainers can focus on what they do best: delivering a high-quality service to our clients.
To be considered and have the privilege of joining our team, we are looking for individuals that can relate to the following:
Be willing to work hard. There are no shortcuts available.
Be willing to receive constructive feedback
Be ambitious but know there's always something you can improve
Be accountable to yourself and to your clients
Be driven in your pursuit for excellence
Be in it for the long haul
We offer our trainers the opportunity to work alongside leading professionals in the fitness industry, a supportive culture that values results, a comprehensive education program, and a dedicated mentor. We also provide the latest technology and tools to help our trainers deliver personalized training through our app.
IF YOU ARE READY TO MAKE THIS A CAREER, then we want to hear from you.
Full Time Positions Only. Early mornings and late evenings will be required.
Apply today to join Team SURGE!
Please note that we do not provide Personal Trainer qualifications and all applicants must have a valid right to work (which includes a valid CPR & First Aid certificate). Your data will be stored and used for recruitment purposes only by our HR. We are an equal opportunity employer and welcome diversity in our team
Informasi Tambahan Lowongan Kerja
Tingkat Pekerjaan : Non-Executive
Kualifikasi : Services, Personal Care
Pengalaman Kerja : 1 year
Jenis Pekerjaan : Full-Time
Spesialisasi Pekerjaan : Services, Personal Care / 505, 118
Informasi perusahaan Pemberi Kerja, Surge Strength & Results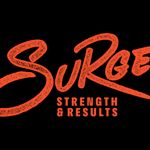 AN ELITE PRIVATE GYM THAT TEACHES YOU THE LIFESTYLE TO ACHIEVE AND MAINTAIN YOUR BODY TRANSFORMATION
Founded in April 2020, SURGE – Strength & Results is the brainchild of Sam Gallo and Rishi Mirpuri – two of the most reputable personal trainers in Singapore with a common goal in mind: to take clients and forge them into a stronger, higher-performing and more durable version of themselves.
Our vision has always been to teach people how to make fitness a lifestyle. A standard cookie cutter diet plan doesn't work with the reality of people's busy and unpredictable lives. Chances are, you already know this.
At SURGE, we gather as much information as possible to customize your journey with us. We work alongside with you to set every goal and milestone based on what you want to achieve and provide personalized support every step of the way. All our trainers are hand-picked for their expertise and we collaborate across the entire SURGE team to leverage on each other's knowledge and experience to ensure you work with the best of the best.
Informasi Tambahan Perusahaan Surge Strength & Results
Ukuran Perusahaan :
Waktu Proses Lamaran :
Industri : Healthcare / Medical
Tunjangan dan Lain-lain :
Lokasi : Central




Personal Trainer