Lowongan Kerja Posisi IT Application Engineer (Power Automate) di Manpower Staffing Services (S) Pte Ltd - IT Contingent
DESKRIPSI LOWONGAN KERJA
Responsibilities:
Migrate company's application to new technology and platform - e.g. Documentum, Lotus notes app, PowerApps, Power Automate, Sharepoint.
Analyze business requirements and translate them into technical requirements.
Work independently to design, develop, and implement automated solutions and/or workflows. e.g. Power Automate, PowerApp, Sharepoint/Teams sites.
Develop and maintain project documentation, including requirements documents, functional specifications, and user manuals.
Conduct testing and quality assurance to ensure software solutions meet business requirements.
Participate in project planning and provide input on timelines, resources, and risks.
Provide onsite and regional helpdesk support.
Requirements:
Min. Diploma or Degree in Computer Science, Information Technology, or a related field.
2-3 years of experience in software development, preferably in Powrer Automate.
Certification in one or more domain is a plus: Project Management, ITIL Foundation, Microsoft M365 Suite.
Excellent understanding and proficiency in MS Sharepoint, Teams, Power Automate & Power Apps.
Experience in Document management system, preferably in Documentum.
Ability to work independently and as part of a team.
Knowledge of SQL and relational databases is a plus.
Informasi Tambahan Lowongan Kerja
Tingkat Pekerjaan : Senior Executive
Kualifikasi : Computer/Information Technology, IT-Network/Sys/DB Admin
Pengalaman Kerja : 3 years
Jenis Pekerjaan : Contract
Spesialisasi Pekerjaan : Computer/Information Technology, IT-Network/Sys/DB Admin / 508, 193
Informasi perusahaan Pemberi Kerja, Manpower Staffing Services (S) Pte Ltd - IT Contingent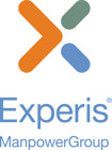 In an era when tapping into human potential makes the difference between mediocre and superior performance, talent is what creates sustainable competitive advantage. That's because without the right people and innovative workforce solutions, you can't fully convert your organisation's objectives for greater agility and productivity into bottom line results.At Experis, specialist in Information Technology, we've built a reputation for finding the right professionals fast. That's because we leverage our people, processes and technology in a way that leads the industry. We've positioned our recruiters to be experts in building and sustaining talent communities. And we've implemented best-in-class performance management that balances being efficient with being effective.Experis connects talents with tomorrow's leading firms. We will help you find professionals with the right skills and the experience you're looking for - up through to the executive level.  And we can work with you locally, nationally, globally or virtually provide you with short term contractors, permanent employees or project solutions.Experis is a brand under Manpower Staffing Services (S) Pte Ltd.Please note that your response to this advertisement and communications with us pursuant to this advertisement will constitute informed consent to the collection, use and/or disclosure of personal data by Manpower for the purpose of carrying out its business, in compliance with the relevant provisions of the Personal Data Protection Act 2012. To learn more about ManpowerGroup's Global Privacy Policy, please visit https://www.experis.com.sg/privacy-policy
Informasi Tambahan Perusahaan Manpower Staffing Services (S) Pte Ltd - IT Contingent
Ukuran Perusahaan : 51 - 200 Employees
Waktu Proses Lamaran :
Industri : Human Resources Management / Consulting
Tunjangan dan Lain-lain :
Lokasi : Singapore




IT Application Engineer (Power Automate)