Lowongan Kerja Posisi INSPECTION-OF-WORKS (M&E) di Inta Bina Sdn Bhd
DESKRIPSI LOWONGAN KERJA
Job Responsibilities:
Daily inspection of M&E works
Ensure contractor/s comply with construction drawings and specifications; identify and report on any discrepancies 
Validate and document all related M&E functional tests
Monitor the progress of work and verify monthly progress claims
Prepare on-site project diaries i.e. maintain proper records and documentation of all M&E trades
Liaise with consultant for technical clarifications and advice
Handle site matters and resolve issues where necessary with contractor effectively
Able to work independently and collaboratively as a team
Responsible for the M&E scope; ensuring quality and timely delivery of projects;
Ensure proper planning, programming, monitoring and driving of construction program;
Manage and coordinate trade contractors and their activities to ensure conformance to contractual specifications and program; 
Ensure stringent monitoring and inspection of construction works to meet quality expectations;
Ensure project costs are not compromised; 
Ensure solid project documentation, comprehensive records keeping and proper substantiation;
Ensure compliance to company's ISO Quality Management System as well as Safety and Environmental Systems;
Managing a team and oversee the team's workflow, or the tasks required to complete a job;
To ensure that all work carried out is accordance to the construction plan, drawing, specification, procedure and to guide the staff or subcontractor to execute the work;
Coordinate closely with client's clerk of work, sub-contractor and project consultant;
Follow up projects from start until post completion and end of liability period.
Job Requirements:
A minimum diploma in Electrical or Mechanical Engineering from a recognized institution
A minimum of 5 years of working experiences in Property Development/ Consultant/Construction company
Must register with Board of Engineers Malaysia (BEM)
Familiar with high-rise buildings and niche real estate
Computer literate: MS Word, Excel, MS Project and Autocad
Fluency in both written and spoken English and Malay is required. Proficiency in Mandarin is an advantage
Possess own transport
Informasi Tambahan Lowongan Kerja
Tingkat Pekerjaan : Senior Executive
Kualifikasi : Engineering, Electrical
Pengalaman Kerja : 5 years
Jenis Pekerjaan : Full-Time
Spesialisasi Pekerjaan : Engineering, Electrical / 509, 187
Informasi perusahaan Pemberi Kerja, Inta Bina Sdn Bhd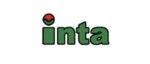 Inta Bina Sdn Bhd was incorporated on 10 December 1987.

As todate, Inta Bina has an impressive track record of completing more than RM2.3 billion worth of contracts with a reputation for successful and timely completion of quality projects.

Inta Bina Sdn Bhd is managed by a team of professionals with extensive experience in the building and construction industry through hands-on involvement in construction of commercial buildings to residential properties including building projects from high rise to individual buildings.

Inta Bina is an MS ISO 9002:1994 certified company with certification from Lloyd's Register Assurance Ltd (LRQA) for its Quality Management System since year 2000 and has been upgraded to ISO 9001:2008 since 2009 and recently upgraded to the MS ISO 9001:2015; which indicates the company's continuous effort to improve her quality management system to meet the requirements of the international standards.In terms of quality workmanship, nearly all projects undertaken by Inta Bina were audited by the CONQUAS 21 Assessment team from the Singapore Building and Construction as well as the QLassic Assessement by the CIDB Malaysia.  Inta Bina has been consistently achieving above the 75% mark for every project assessed under the CONQUAS 21 Assessment and above the 80% mark under the QLassic Assessment. The highest CONQUAS 21 score was 82% mark for Jade Hills Resort Clubhouse and 82% mark for the Bukit Palma Kemensah Project.
At Inta Bina Sdn Bhd, we believe in moving forward to adopt the latest information technology, innovative construction methods and materials, up-todate management skills to meet the challenges of the construction industry.

At present, Inta Bina Sdn Bhd is a growing company with an order book of more than RM400 million of contracts for project at vaious places in the Klang Valley and Johore.Inta Bina's list of existing valuable clientele include Gamuda Berhad, Mah Sing Berhad, UEM Berhad, Engtex Group, Lum Chang Group, Selangor Dredging Berhad, SP Setia Berhad, Melati Ehsan, Perdana Parkciaty Berhd, MTD Berhad, Amarin Wickham, Eco World, Tropicana, Plenitude, Paramount and last but not least Vantage Lifestyle.    Inta Bina's vision is to be the preferred choice builder and to ensure sustainable returns to stakeholders.Inta Bina's mission are :
To embrace best work practices and set standards by focussing on excellence, doing right first time everytime and on-time handover
To develop value-added team through continuous equipping, effective communication, empowerment and enhance cooperation
To establish credibility by achieving growth and goals, bring profitability and meriting exceptional work
Most of Inta Bina's team members have dedicatedly been with the company for more than 10 years and in line with continuous growth and the aim to stretch beyond strategic boundaries, Inta Bina needs to include talented, experienced and academically relevant personnel to be part of the dedicated team.
Informasi Tambahan Perusahaan Inta Bina Sdn Bhd
Ukuran Perusahaan : 201 - 500 Employees
Waktu Proses Lamaran : 30 days
Industri : Construction / Building / Engineering
Tunjangan dan Lain-lain : Miscellaneous allowance, Medical, Loans, Sports (e.g. Gym), Parking, Casual (e.g. T-shirts), Group Hospitalisation & Personal Accident benefits, Incentive & Loyalty benefits, 6 days per week for project site, office 5.5 days per week & alternate Sat off
Lokasi : Shah Alam/Subang




INSPECTION-OF-WORKS (M&E)