Lowongan Kerja Posisi EARLY CHILDHOOD LECTURER (5DAYS / UP $6000 / OFFICE HOUR ) JX di MCI Career Services Pte Ltd
DESKRIPSI LOWONGAN KERJA
Benefits:
Salary UP$ 6000
5 days
Location: North - West
Job Responsibility:
Teach across a range of qualification types and levels, in day or evening classes
Research, develop and prepare new topics, lessons and necessary teaching materials;
Set, assess and mark and monitor all assignments and examinations related to units taught;
Compile all graded related to units taught including an end-of-unit report;
Support and monitor student's progress in units taught, taking on academic counselling if necessary
Assume ownership, leadership and responsibility for coordinating an assigned course-level and practicum placement;
Maintaining knowledge of, and implement KLC International Institute policies.
Contribute to course team meetings to monitor, review and evaluate relevant courses;
Conduct course orientation, preview, promotional tasks, etc. wherever necessary and assigned by the Head of Department;
Represent KLC at professional conferences and seminars, contributing as necessary;
Undertake other school-related tasks that may be required or deemed relevant by the Head of Department or Principal/Director, such as liaising with other educational professional and organizations (MSF, MOE, ECDA, WSG & SSG, etc )
Undertake continuous professional development and participate in staff development activities for personal & professional growth.
Requirement
Advanced Certificate in Learning and Performance (ACLP) / Advanced Certificate in Training and Assessment (ACTA) Certified
At least 3 years of supervisory experience in the early childhood field.
By submitting your personal data and/or resume, you give consent to the collection, use and disclosure of your personal data and/or resume by the company (or its agent) for the purpose of the processing and administration by the company relating to this job application.
**We regret to inform that only shortlisted candidates would be notified.
Low Jwen Xian
Registration Number: R23115976
EA Licence No: 06C2859 (MCI Career Services Pte Ltd)
Informasi Tambahan Lowongan Kerja
Tingkat Pekerjaan : Senior Executive
Kualifikasi : Education/Training, Education
Pengalaman Kerja : 1 year
Jenis Pekerjaan : Full-Time
Spesialisasi Pekerjaan : Education/Training, Education / 507, 105
Informasi perusahaan Pemberi Kerja, MCI Career Services Pte Ltd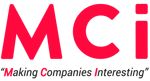 With over 100 professional employees, our dedicated consultants who are equipped with capabilities to hire both technical and functions roles across wide spectrum of industries have been managing over 2,500 monthly advertisement and successfully matched 9,000 over job placement yearly. We are here to connect, understand, source and deliver to meet your needs. We have 3 subsidiaries; our companies strive to provide support to people and organizations in realizing their true potential that would enhance businesses with the right individual. We believe that we will only provide you with the best services because we are not here just to help but also make companies interesting!
Informasi Tambahan Perusahaan MCI Career Services Pte Ltd
Ukuran Perusahaan : 51 - 200 Employees
Waktu Proses Lamaran : 16 days
Industri : Human Resources Management / Consulting
Tunjangan dan Lain-lain :
Lokasi : North




EARLY CHILDHOOD LECTURER (5DAYS / UP $6000 / OFFICE HOUR ) JX