Lowongan Kerja Posisi Communications and Marketing Assistant di Wefund Lending Corp.
DESKRIPSI LOWONGAN KERJA
Job Description:
We are seeking a motivated and versatile Communications and Marketing Assistant to join our dynamic team. The ideal candidate will have a passion for both communications and marketing, along with strong organisational and creative skills. This role offers an opportunity to contribute to various aspects of our organisation's promotional efforts while gaining valuable experience in the field.
Responsibilities:
Assist in creating engaging written content for various platforms, including social media, websites, blogs, and marketing materials.
Manage and schedule posts on social media platforms, engage with the online audience, and respond to comments and messages.
Conduct market research to gather insights into industry trends, competitor activities, and customer preferences.
Support the development and execution of marketing campaigns by contributing ideas, creating content, and monitoring campaign performance.
Coordinate and promote events, webinars, and workshops, ensuring successful execution and participation.
Handle communication with suppliers to ensure timely delivery of marketing materials and resources.
Engage with influencers and key stakeholders to foster beneficial relationships and partnerships.
Contribute to branding initiatives by maintaining brand consistency across all communication channels.
Assist in drafting and distributing press releases, maintaining media contact lists, and coordinating with media outlets.
Collaborate with the communications and marketing teams to ensure consistent brand messaging across all channels.
Help maintain the organization's website by updating content, product information, and news articles.
Engage with customers and respond to inquiries through various communication channels, reflecting our commitment to exceptional customer service.
Analyze marketing data and metrics to provide insights on campaign performance and recommend improvements.
Generate regular reports on key marketing metrics to share with relevant teams.
Stay informed about industry trends, best practices, and emerging technologies to contribute fresh ideas and strategies.
Perform administrative tasks such as maintaining marketing calendars, scheduling meetings, and organising documentation.
Qualifications:
Bachelor's degree in Marketing, Communications, Business, or a related field (or equivalent experience).
Strong written and verbal communication skills, with an attention to detail.
Proficiency in using social media platforms for business purposes.
Familiarity with market research and data analysis.
Ability to work collaboratively in a team environment.
Excellent organisational skills and ability to manage multiple tasks and projects simultaneously.
Proficiency in Microsoft Office Suite (Word, Excel, PowerPoint) and other relevant software.
Prior experience in marketing, communications, or a related role is a plus.
Knowledge of content management systems is a plus.
Experience in event coordination or management is highly desirable.
Ability to effectively communicate with suppliers and engage with influencers is a strong advantage.
Understanding of branding principles and maintaining brand consistency.
Working Schedule: Monday-Friday (9:00am-6:00pm)
Informasi Tambahan Lowongan Kerja
Tingkat Pekerjaan : 1-4 Years Experienced Employee
Kualifikasi : Arts/Media/Communications, Public Relations
Pengalaman Kerja : 2 years
Jenis Pekerjaan : Part-Time
Spesialisasi Pekerjaan : Arts/Media/Communications, Public Relations / 504, 141
Informasi perusahaan Pemberi Kerja, Wefund Lending Corp.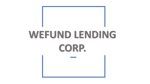 WeFund Lending Corporation is a subsidiary of one leading FinTech Company (listed in New York Stock Exchange) in China.Our Company is currently a combination of diverse employees from various culture and  companies. We have employees that share same company goal - company growth and continuous development. As an employer, we consider the employees to be one of its most valuable resources and believe that everyone contributes to the growth and success of the company.
Informasi Tambahan Perusahaan Wefund Lending Corp.
Ukuran Perusahaan : 201 - 500 Employees
Waktu Proses Lamaran : 28 days
Industri : Banking / Financial Services
Tunjangan dan Lain-lain : Miscellaneous allowance, Medical, Loans, Casual (e.g. T-shirts), Performance Bonus
Lokasi : Pasig City




Communications and Marketing Assistant