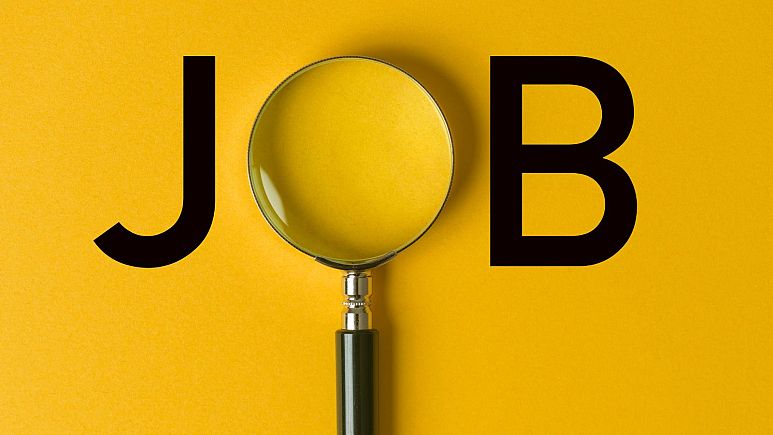 Lowongan Kerja Posisi Business Development Manager di BSI Group
DESKRIPSI LOWONGAN KERJA
Job description:
Great that you're thinking about a career with BSI!

Purpose of Position

The Business Development Manager is primarily responsible for selling BSI products and services to new and existing customers across a defined BSI product suite.  This role is responsible for identifying and managing sales opportunities, building an in-depth understanding of client business needs and drivers, to position how BSI products and services can enable organizations to improve and manage the sales process to a successful conclusion.

Key Responsibilities & Accountabilities

Sales Process

Lead and support the BSI focus on sector-based business growth.
Establish network and relationship with the key/global accounts to nurture bigger business potential converted in the big closed-won.
Proactively network with existing customers to sell additional BSI products.
Identify new prospects to grow the BSI customer base through targeted calls to generate sales revenue in line with new business targets.
Execute BSI sales process to investigate, explore and understand customer needs in order to sell relevant products/services.
Investigate relevant resources required and provide a timeline for delivery to meet customer orders & solve any customer issues.
Routinely review sales activity and quality KPIs, based on sales ratios to plan future sales activities to deliver on financial and activity targets.
Sales Tools

Manage potential through account and opportunity management to develop a solid pipeline. Produce accurate sales forecasts in a timely manner.
Effective use of price book and tools to propose main products and services.
Use relevant sales/product collateral to illustrate how a range of BSI products meets identified customer needs.
Accurately and effectively applies a standard, commoditized, T&Cs.
Accurately record sales and order information in the CRM (Salesforce).
Product Knowledge

Remain up to date with developments in the standards industry and be able to explain the standards development process to customers.
Able to apply product features and benefits to customers' needs in order to win business.
Able to apply knowledge of competitors to explain the full business advantages of BSI products.
What we offer:
Established company since 1901 in UK with great culture and purpose
Great and collaborative team
Training and development programs
An extensive and competitive total rewards package including base salary, and annual bonus or commission or incentives depending on the job function
BSI is a committed Equal Employment Opportunity employer
Our Excellence Behaviours: Client-centric, Agile, Collaborative. These three behaviours represent how we do things at BSI. They help us ensure that BSI is a great place to work and a highly successful business.

BSI is conducting face-to-face interviews where appropriate and possible. If you are invited to a face-to-face interview but feel more comfortable with conducting the interview virtually, please speak to a member of our recruitment team.

Required profile:

Sales Skills

Possess a deeper and wider knowledge of the products/services of BSI and their application to specific customer sets. Use reporting function of sales tools to aid account management and new business development.
Strong telephone communication with customers. Ability to create effective proposals and produce presentations to customers.
Accurately define requirements, including buying process, budget, positioning vs competition, and actual circumstances which positively affect potential sales. Ability to identify further and future opportunities.
Able to question effectively to gain a deeper understanding of customer needs to identify up-selling opportunities. Able to provide a range of targeted solutions to the customer.
Accurately summarize customer needs. Identify BSI products or services. Get customer agreement to price and delivery.
Ability to handle objections. Use knowledge and experience to provide an answer. Gain customer commitment before progressing. Identify high-impact issues for customers, and give up on those with a low value to BSI. Ensure understanding of business and personal value of BSI product/service to the customer.
Sales Management

Able to plan on a short-term basis to achieve immediate performance goals.
Ensure area of responsibility is delivered to plan. Identify & propose changes/solutions to drive & increase targeted delivery.
Candidate Specifications
Experience in running a commercial business unit, including P&L responsibility, preferably in commercial events/training/publishing or related
Commercial understanding and experience of working with the marketing function, including an appreciation of campaign planning and execution through multiple channels
Commercial understanding and experience of the sales function, preferably both telesales and field sales
Good influencing / transverse management skills
Good verbal and written communication skills and an eye for detail
Be self-motivated, flexible, and have excellent time management/planning skills
Able to work under pressure
Willing to travel on business intensively
An enthusiastic and committed team player
Well presented with good public speaking
Business development skills will be considered advantageous
Informasi Tambahan Lowongan Kerja
Tingkat Pekerjaan : Junior Executive
Kualifikasi : Sales/Marketing, Retail Sales
Pengalaman Kerja :
Jenis Pekerjaan : Full-Time
Spesialisasi Pekerjaan : Sales/Marketing, Retail Sales / 503, 145
Informasi perusahaan Pemberi Kerja, BSI Group
Our purpose is to inspire trust for a more resilient world. Our solutions and services improve performance and support the United Nations Sustainable Development Goals. At BSI, our mission is to share knowledge, innovation and best practice to help people and organizations make excellence a habit. This is  underpinned by our role as the national standards body and through our prestigious Royal Charter.For more than a century we have been challenging mediocrity and complacency to help embed excellence into the way people and products work. That means showing businesses how to improve performance, reduce risk and achieve sustainable growth. As a global leader in helping organizations improve, our clients range from high profile brands to small, local companies in 193 countries worldwide.
Informasi Tambahan Perusahaan BSI Group
Ukuran Perusahaan : 201 - 500 Employees
Waktu Proses Lamaran :
Industri : Others
Tunjangan dan Lain-lain : Regular hours, Mondays - Fridays, Business (e.g. Shirts)
Lokasi : Kuala Lumpur




Business Development Manager