Lowongan Kerja Posisi Quality Assurance Officer (QA) di Omniraise Sdn Bhd
DESKRIPSI LOWONGAN KERJA
JOB DESCRIPTION
Listen in on incoming and outgoing calls to ensure excellent customer service and effective product presentation.
Review & assess mystery shopping videos
Monitor operators' product knowledge, ability to handle objections and call closure
Track performance of individual scripts and operators
Prepare quality reports for floor managers and clients
Update procedures and scripts based on customer response and changing business needs
Report results of evaluation to appropriate business stakeholders
Obtain, organize, or develop training procedure manuals, guides, or course materials, such as handouts.
Design, plan and organize, or direct orientation and training programs for new joiners.
Verifies telemarketing results by measuring skills in use of scripts, product knowledge, sales and service ability, greeting, diction, listening, etiquette, objection handling, efficiency, and courteous close of call.
Provides feedback to telemarketers by monitoring calls; monitoring feedback for external vendor programs; conducting monthly help sessions
Evaluates telemarketing approaches by rating effectiveness of telemarketing service representatives; providing quality ratings; identifying training needs; developing training programs; conducting training.
Directs quality initiatives by requiring adherence to quality assurance policies and procedures; developing new models; implementing changes.
Contributes to team effort by accomplishing related results as needed.
Required Skills and Competencies
Preferably 1 year of experience in call center experience. 
Excellent verbal and written English
Outstanding customer service skills
Exceptional listening and analytic skills
Solid time management skills
Able to communicate effectively with all people at all levels inside and outside of the Company
Ability to adapt changes
Good presentation and interpersonal skills
Demonstrate passion, teamwork, a strong desire to learn, and driven by the pursuit of excellence
Able to adapt to a fast-changing environment and objective/direction of the company
Informasi Tambahan Lowongan Kerja
Tingkat Pekerjaan : Junior Executive
Kualifikasi : Manufacturing, Quality Assurance
Pengalaman Kerja : 1 year
Jenis Pekerjaan : Full-Time
Spesialisasi Pekerjaan : Manufacturing, Quality Assurance / 510, 197
Informasi perusahaan Pemberi Kerja, Omniraise Sdn Bhd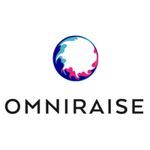 We're not your average marketing agency. We partner with brands driven by a purpose and hungry for impact. We market their causes, so we can make the world better.We're one of Asia's fastest growing marketing agencies with a workforce of over 400 people and operations spanning Thailand Malaysia, Singapore, Hong Kong, and South Korea.
From field marketing, to digital marketing, telemarketing, or business to business marketing, we offer a "one stop shop" for the marketing needs of the most reputable organisations on the planet.
We are only really good at what we do because we have really good people working with us.Our promise to all OmniRaisers is that we believe in them – just like how they believed in us – and we will help them grow and succeed.
We're driven by our core values:
1. "Raise the bar": Excellence
2. "We make a living by what we earn and life by what we give": Generosity
3. "No first world problems here": Gratitude
4. Manchester United vs Liverpool: Friendly competition
5. "I've got your back": Supportiveness
6. Never, Never, Never Give up: Perseverance
7. The only constant is change: Adaptability
8. Tell it how it is: Honesty
9. In it for the long-haul: Sustainability
10. Work hard, and work smart: Conscientiousness
11. No task beneath anyone: Leading from the front
12. Do it the right way: Results with Integrity and Urgency
Informasi Tambahan Perusahaan Omniraise Sdn Bhd
Ukuran Perusahaan : 201 - 500 Employees
Waktu Proses Lamaran : 6 days
Industri : Advertising / Marketing / Promotion / PR
Tunjangan dan Lain-lain : Miscellaneous allowance, Medical, Regular hours, Mondays - Fridays, Business (e.g. Shirts), Annual Leave, Team Lunch, Birthday Leave, Flexible working arrangement
Lokasi : Kuala Lumpur




Quality Assurance Officer (QA)